Steam Sterilization: Importance of Steam Quality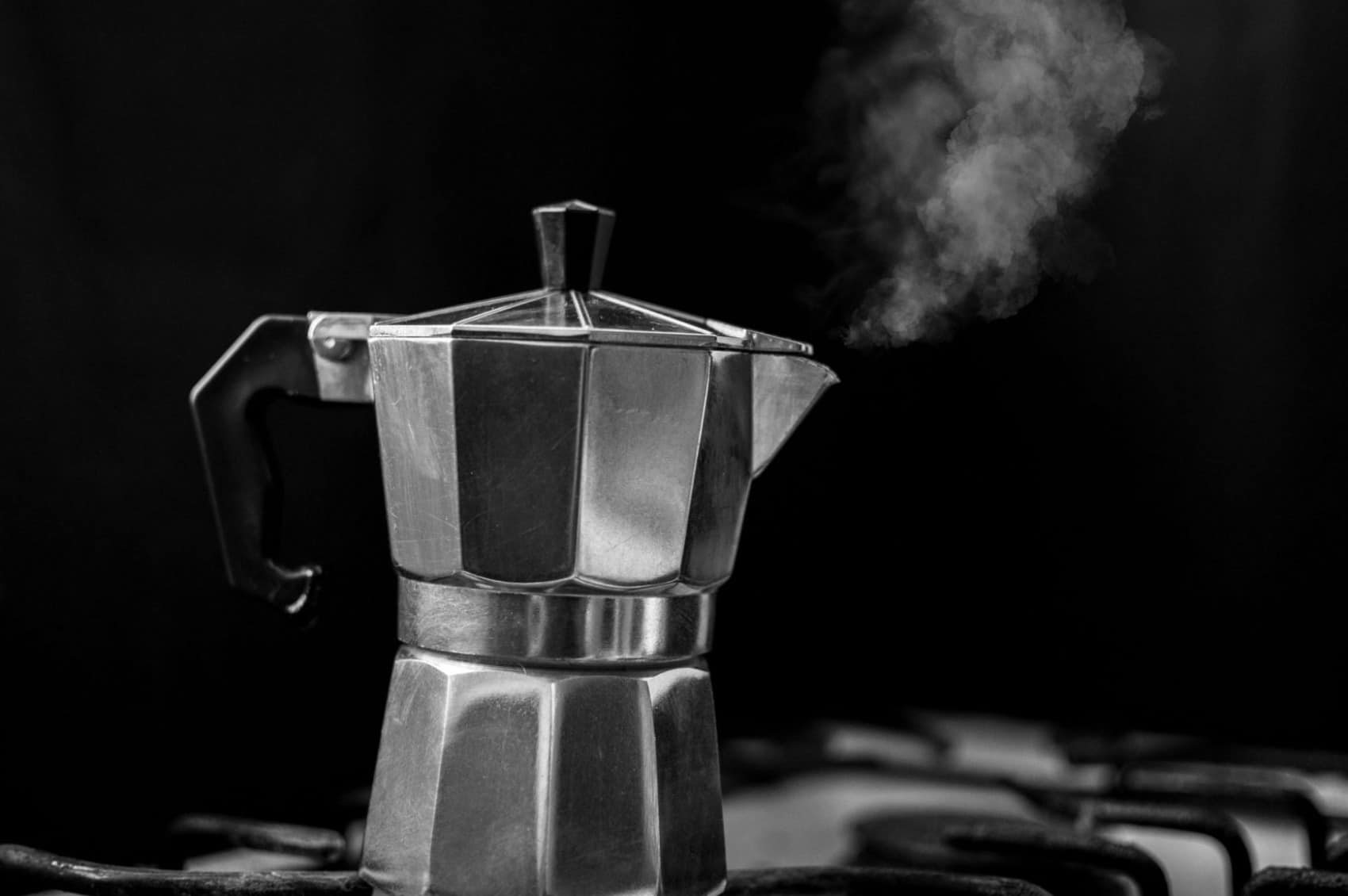 The quality of pure steam is the most critical parameter when dealing with steam sterilization in healthcare-related industries. If not given attention, it can terribly affect the sterilization of your systems.
Steam sterilization makes the product contact containers microbiologically safe and facilitates contamination-free handling.
Following are the steam types commonly considered in almost every healthcare industry.
Industrial Steam (Black Steam)
Process Steam
Pure or Clean Steam
Industrial or Black Steam: A conventional boiler when fed with soft water produces Black Steam.
Process Steam: A SS boiler when fed with demineralized water, produces process steam
Pure or Clean Steam: A Pure Steam Generator (PSG) when fed with Water For Injection (WFI) produces pure steam.
However, this article focuses on the quality aspect of pure steam. Before getting into different saturated steams, let us see the regulatory aspects of it.
Pure Steam: A Regulatory View
Regulatory bodies outline compendial requirements for WFI such as United States Pharmacopeia (USP), Japanese Pharmacopeia, European Pharmacopeia, etc.
The ultimate aim of each body is to ensure the right quality of steam being used for steam sterilization. As per USP 39, ISPE Volume 4 USP monograph (monograph is a detailed written study), pure steam is also referred to as clean steam.
What Does Compendium and Compendial Mean?
Compendium: A collection of concise but detailed information about a particular subject. Compendial relates to the "compendium" that serves as a standard.
Pure steam when condensed shall meet the same WFI requirements per the USP. However, pure steam excludes the bio-burden (microbiological) requirement because of the following fact.
Finally, because Pure Steam is lethal to microbes, monitoring of microbial control within a steam system is unnecessary, as is a microbial analysis of the steam condensate.

USP-39, 1231
USP defines pure steam as:
Pure Steam is water that has been heated above 100°C and vaporized in a manner that prevents source water entrainment. It is prepared from water complying with the EPA National Primary Drinking Water Regulations, or with drinking water regulations of the European Union or of Japan, or with WHO drinking water guidelines. It contains no added substance. The level of steam saturation or dryness and the amount of non-condensable gases are to be determined by the Pure Steam application.

USP Monograph
Impact of Steam Quality on Steam Sterilization
Ensuring the steam with the right parameters is the key factor for effective steam sterilization. Steam is the driving force in killing microorganisms.
Therefore, adequate design measures required in place to avoid the application of poor quality of the steam in steam sterilization.
Classification of steam to understand sterilization technique:
Moist Steam (Moisture > Saturated Steam)
Saturated Steam (The Ideal one)
Super-heated Steam (Worst for steam sterilization)
Poor conditions for steam sterilization are (1) and (3). Before understanding them, let us detail on ideal one i.e. Saturated Steam, and reasons to consider it as the right fit for steam sterilization.
What Is Saturated Steam and Why It Has Importance?
See boiling process below and let's understand the importance of saturated steam.
Consider an enclosed bowl of water filled up to half of its volume under heating.
Vapor formation starts as the temperature increases and actual boiling initiates at 100°C.
Three phenomena occur at the same time during vaporization.
High-temperature molecules get less dense and start to travel towards the water surface.
The water surface applies pressure to the vacant space above it.
The vapors in vacant space apply the pressure on the surface of the water (vapor pressure).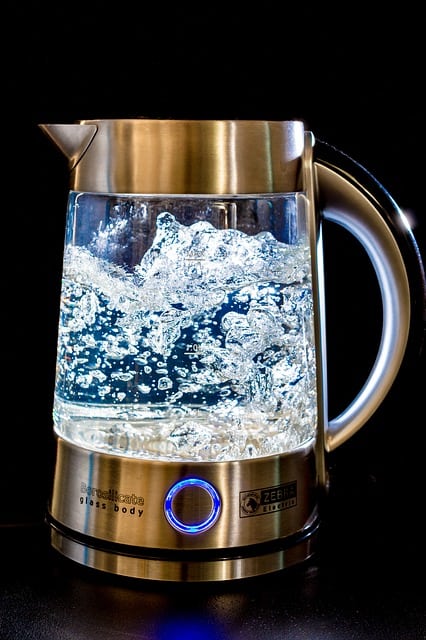 What Is Saturated Condition?
This process continues to escalate and water starts to evaporate rapidly, resulting in more vapor pressure.
The time comes when pressure applied by vapors generated at the water surface comes in equilibrium with the pressure applied by the vapors in the space above it (i.e. space cannot occupy more water vapors in it). This is the Saturated Steam condition.
Simply put, saturated steam can't accommodate more steam into it at a constant temperature.
Right Amount of Moisture Is The Key
The molecules present in the vapor phase collide with each other. This causes the temperature to drop. Temperature drop results in moisture formation (condensation) in the vapor phase.
This moisture in the steam (vapor) is the key factor responsible for the effective killing of the micro-organisms (moisture in saturated steam is less than 5% by mass). This becomes very helpful in increasing the rate of killing micro-organisms than dry steam.
The heat transfer rate from Steam to micro-organisms is higher in Saturated steam than in dry steam. The reason being, both (steam and microbe) contain moisture, resulting in effective heat transfer between the same phase (moisture to moisture). Microbes with dry nature take longer to get killed.
Saturated steam (with proper moisture content) therefore can kill both the kinds of micro-organisms, i.e. those with less and high water content.
Why Not Wet Steam?
Like saturated steam, wet steam also posses moisture. The difference is that the moisture content is higher than saturated steam, i.e. > 5%.
As the amount of moisture in saturated steam helps in proper steam penetration, the opposite is the case for wet steam.
It prevents the proper penetration required for the sterilization because of excess moisture acting as a barrier, causing longer penetration times.
Higher moisture also causes corrosion because of the oxidation of metals under steam exposure.
Reduced pressure because of condensate resistance to smooth steam flow is the outcome of higher moisture in the steam distribution system.
Following are the consequences of wet steam sterilization:
Reduced heat penetration
Pressure Drop across the pipeline because of resistance created by an outrageous amount of condensates
Corrosion because of oxidation
Failure in the sterilization cycle because of increased temperature drop
What causes wet steam to produce?
Well, there are number of reasons for the wet steam formation inside the piping when the steam comes from the Pure Steam Generator.
Wet steam may be a result of improper calculations of the following:
Pipe sizing
Pipe routing (frequent 90-degree bends)
Thickness of insulation
Locations and type for steam trap
Identification of low point drains
Sample Point locations
Amount of Non-condensable gases
Why Not Superheated Steam?
Just like wet steam's inefficiency drives unsuccessful sterilization, super-heated steam also has disadvantages.
Saturated steam converts to super-heated steam on further heating and result in the following conditions:
Elevated temperature than required
Does not contain the required moisture content for microbial killing
Improper heat dissipation
The pressure drop across the pressure regulating valve also causes to form super-heated steam.
The rate of formation of superheated steam is directly proportional to the rate of pressure drop across the steam distribution piping.
Ideally, the steam pressure requirement is 2 to 2.5 bar (g) at the source. ISPE describes the Steam sterilization principles in a crisp way.
Sizing Condensate Return Lines
A constant velocity of 30 to 35 m/s is recommended at a reasonable pressure drop for a Schedule 40 sized pipe. Proper factors should also be taken into consideration while designing like corrosion, erosion, fouling, etc.
There is a chart called Flow Rate for Dry Closed Returns, which is used to select the diameter based on the pressure drop during steam sterilization.
The general design of steam sterilization considers higher velocity in the header than the branch pipes. These velocity requirements vary according to the system pressure.
Conclusion
With all said about the saturated steam and perfect dryness (not too moist and not too dry) fulfills the desired duty for steam sterilization.
Whereas wet steam and super-heated steam complicates the steam sterilization cycle because of undesirable moisture play.
Excessive moisture in saturated steam can cause a moisture-laden load, resulting in longer sterilization hold times.
Similarly, the absence of moisture in steam causes to form super-heated steam when expanded in the system entrance, resulting in ineffective steam sterilization.
The dryness fraction for ideal saturated steam shall be 0.95. This means steam with 95% dry saturated steam and 5% moisture.
Don't forget to read the related articles
Steam Quality for Steam Sterilization: FAQ
How long does it take for steam to sterilize?
20 minutes at least. Steam considered saturated within a temperature range of 121 to 130°C. According to the principle of the F0 value, when steam exposure maintained at 121.1°C for 20 to 30 minutes of time, the sterilization requirement satisfies. Similarly, if we maintain the temperature at 130°C for 3 to 4 minutes, then also sterilization requirement satisfies provided that the steam must be saturated.
Is Autoclave the same as steam sterilization?
Yes, and No. Healthcare facilities practice steam sterilization with the help of equipment known as an Autoclave.
Yes: The expected outcome from both the concepts is the same, i.e. sterilization.
No: In a functional perspective, they are poles apart. Steam sterilization followed in the integrated system such as equipment, sub-components. While Autoclave used for mobile components such as flex hoses, plastic containers, clamps, etc.
In short, for Sterilization-In-Place (SIP): Steam Sterilization and for Sterilization-Out-of-Place (SOP): Autoclave
What are the 3 parameters of steam sterilization?
According to EN 285:2015 – Steam Dryness, Amount of Non-condensable gases and Superheated Steam