Steam-Thru​ Connections and Its 4 Essential Advantages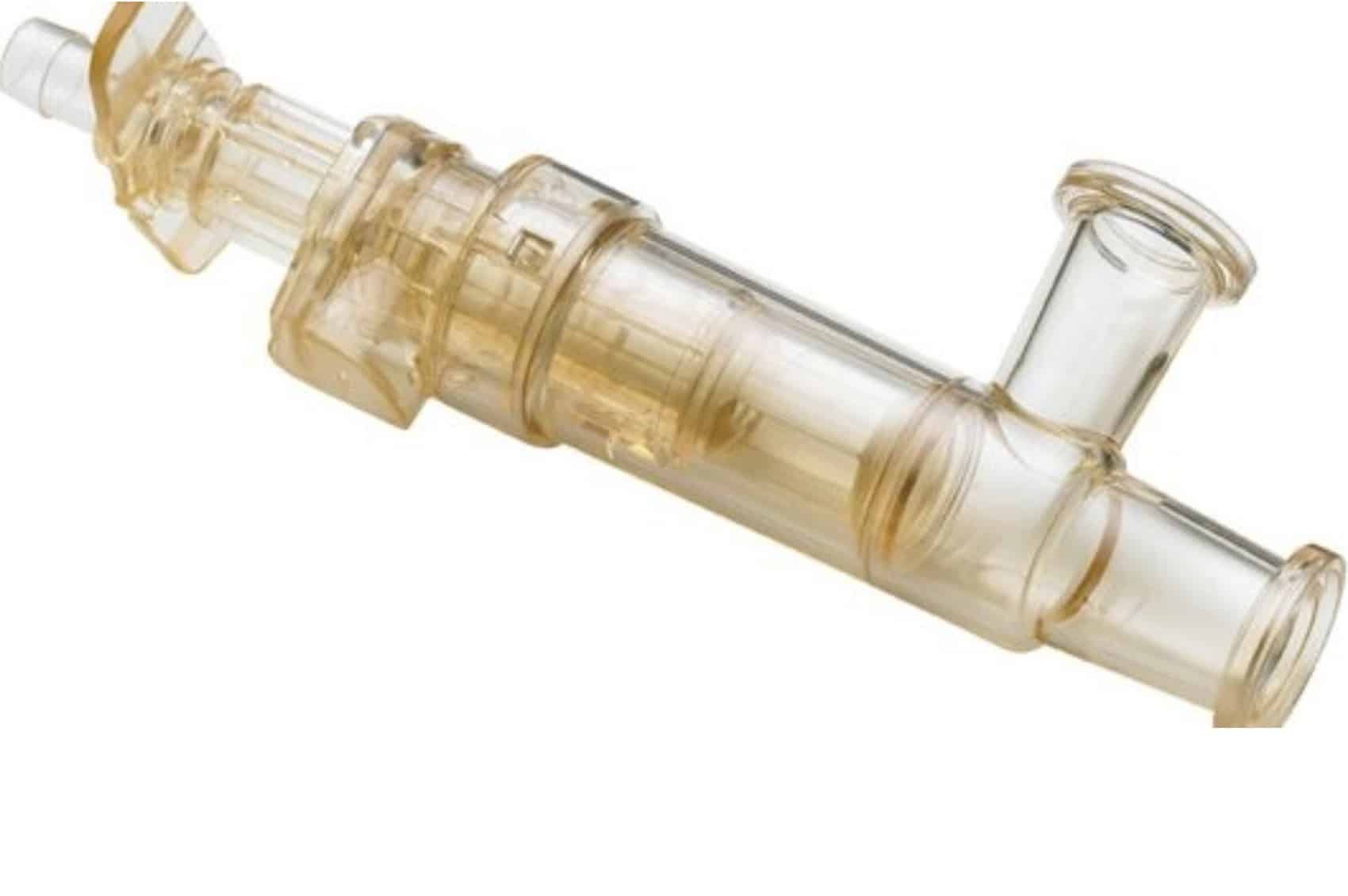 Background
Claiming your healthcare systems sterile even after automated steam sterilization is crucial when it comes to critical process lines often finding those areas challenging.
Steam-Thru connections were developed and implemented as a proper control over sterilization path for better isolation between non-sterile and sterile paths.
Facing the challenges in claiming sterility for healthcare products, industries follow validation activities creating exhaustive documentation and cumbersome maintenance.
Deviations due to technical hurdles are bound to happen during the course of cleaning, sterilization, and their subsequent validation.
To overcome this, a Steam-Thru connection (mechanical component) may replace the traditional setup and help in avoiding unnecessary documentation hassles and undesired regulatory invitations.
Operating Principle
Steam-Thru Connection allows the steam to pass directly through the lower ports and then to the equipment.
After the SIP (Sterilization In-Place) cycle gets complete, the connector's valve then actuates, creating a sterile flow path to single-use systems.
Then, media safely transfers without the cleaning and validation concerns associated with reusable components.
Component Information
The new Steam-Thru II from Colder Products Company built upon this proven technology, which offers the flexibility of "steam on" and "steam off" functionality.
An innovative design allows the valve to return to the steam position, enabling a second SIP cycle following media transfer.
The "steam off" disconnection of disposable systems minimizes cross-contamination risks associated with reusable components.
An increase in productivity, cost-effectiveness, and reduced timelines pose their own challenges in today's healthcare manufacturing.
Though being a minor component, Steam-Thru connections can make a big difference in overcoming these challenges to a certain extent.
In short, watch the below video illustrating the functional scheme of the component.
Salient Features of Steam-Thru Connections
Following salient features of Steam-Thru connections explains, why it plays an important role in hassle-free sterilization operations.
| Features | Benefits |
| --- | --- |
| Three Port Design | Zero Dead Legs. Hence, no chance of bacterial growth. |
| Single-use or Disposable | Time Saver as reduces cleaning and validation activities and associated documentation. |
| Poly-sulfone MOC | USP Class VI Compliant |
| Steam On | Creates sterile flow path |
| Steam Off | Remove from equipment after sterilization without having a concern over sterility assurance. |
Salient Features of Steam-Thru connection
Advantages of Single-use Systems
1. Increased Efficiency
Single-use systems result in increased productivity through the reduced maintenance of cleaning systems.
This allows manufacturers to increase their output and help in reducing the hassles of cleaning in place, cleaning validation, and associated documentation.
2. Add Flexibility
An equally important factor, flexibility plays a key role in terms of facility modifications for existing drugs or new facility set up for different drugs.
Contrast to hard piping, disposable systems are easy to change for alternative media handling.
For instance, implementing single-use technologies helps in production scale-up at an existing facility where traditional fixed systems would normally require costly facility expansion.
For new facility set up, they are mobile and hence leave behind the concerns of validation activities and mechanical modifications.
3. Minimize Risk
Risks not only involve man but also products of concern. Product contamination can lead to a loss in product quality.
Eventually, expensive reprocessing activities often require preventing the complete loss of a valuable batch of media.
As companies are now promoting their business with a single facility being used for multiple products, this becomes an even larger concern.
They pose a terrible impact on productivity and concerns over cross-contamination, ultimately a negative impact on the company's reputation.
Hence, integrating single-use systems may help in minimizing this possibility.
4. Cost-effective
Resources for cleaning and validation include chemicals, utilities, labor and time.
Utilities like WFI and Steam required in cleaning and sterilization activities get consumed in an optimized manner for existing facilities.
Also, the implementation of the disposable system results in capital savings because of less space consumption and helps get rid of the traditional accessories.
Steam-Thru Configurations
Poly-sulfone with Polyethylene Sleeve
Poly-sulfone with Polycarbonate Sleeve
USP Class VI
Color: Amber Tint
Autoclave and SIP friendly
Silicone, platinum-cured seal options
No mounting required, free floating
Where Steam-Thru Connections are used?
Bio-reactor Feeding
Cell Harvesting
Product Sampling
Single Use Bag Systems
Media Transfer Lines
Conclusion
Disposable components like Steam-Thru connections help in achieving better control over the process, hassle-free operations, and that too at a cost reduction.
Hence, the application of such techniques during sterilization and process operations encourages the companies in method optimization and cost savings.
When one such component provides better control assuring your F0 values within the acceptable range, why not consider it for your operations?