Types of Reactors: Basic and Pharma Classification
Every pharmaceutical industry handles chemicals to carry out certain reactions for manufacturing their desired product. Different processes require different types of reactors. Before directly looking in those types of reactors, let us go through on fundamental classification of reactors according to Chemical Engineering.
Two basic types of chemical reactions dealt in chemical processing plants.
Homogenous Catalysis (Reactant and Catalyst in same phase)
Heterogeneous Catalysis (Reactant and Catalyst in different phase)
The types of reactors classified based on the chemical kinetics, which deals with the rate of reaction and its mechanisms with the help of catalysts. Catalysts are the substances when introduced in the chemical process, increases the rate of reaction, and drives the reaction at faster rate.
Types of Reactors per Chemical Aspects
To carry out such chemical reactions, we require extraordinary control for conversion of reactants into product. We term these controlling pieces of equipment as Reactors. Therefore, choosing appropriate types of reactors for production depends on the expected output from the reaction mass. Apart from that, operating conditions like pressure, temperature and mixing speeds becomes necessary to run the process in optimal. Based on this, reactors selected from following different types.
Batch (Batch and Semi-batch)
Continuous (Continuous Stirred Tank Reactor)
Tubular (Plug Flow Reactor)
Catalytic (Fixed and Fluidized Bed)
Remember, these are the fundamental classification of reactors and not the typical ones. Sub-types of these briefed further (Image credits to Wikimedia).
Batch Reactors
Once the reactants added in to the reactor, no third component introduced and also no component taken out till the reaction completes. So the process will run as a single batch till it produces the desired level of process conversion. Semi-batch operations involve progressive addition of one or more reactants during the reaction till it achieve desired conversion OR the reactants added at once and progressively removed the converted product. Among all the fundamental reactors, this type used frequently in pharmaceutical industries.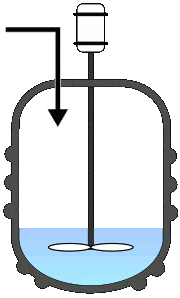 Continuous (Steady-State)
Unlike the batch reactor, a continuous stirred tank reactor carries out the reaction simultaneously, i.e. reactant addition and product removal simultaneous. Level of reaction mass maintained constant such that internal composition of the reaction mass is same as discharged mass. Apart from other types of reactors, this type involves more common use in chemical process plants.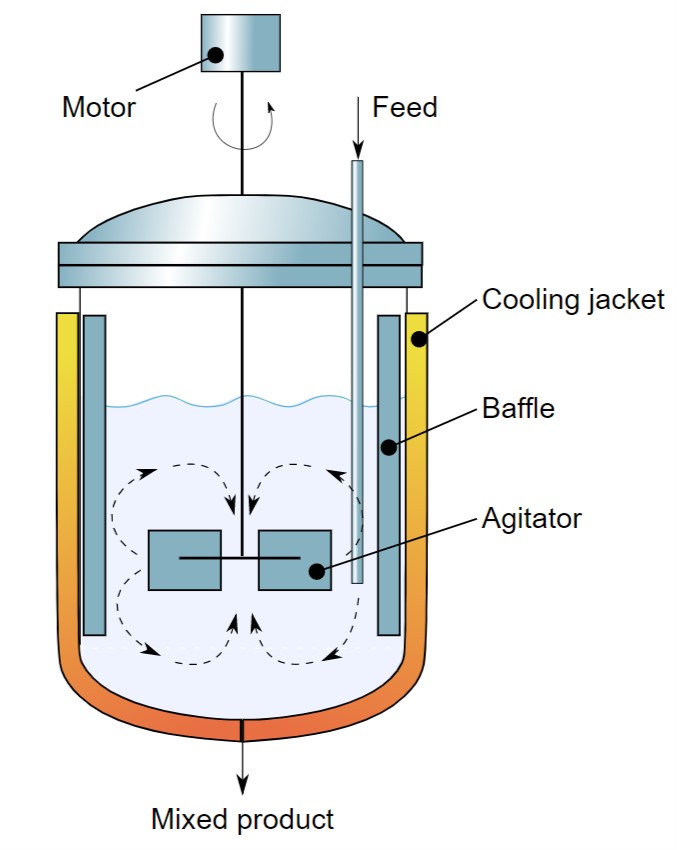 Tubular OR Plug Flow Reactors
Tubular types of reactors such as Plug Flow Reactors have cylindrical tube used to carry out the reaction. Reactants enter one end, reacts, harvests the product while travelling through the tube and exits at the other end. They are more efficient than that of CSTR for the same volume because of turbulent flow at inlet.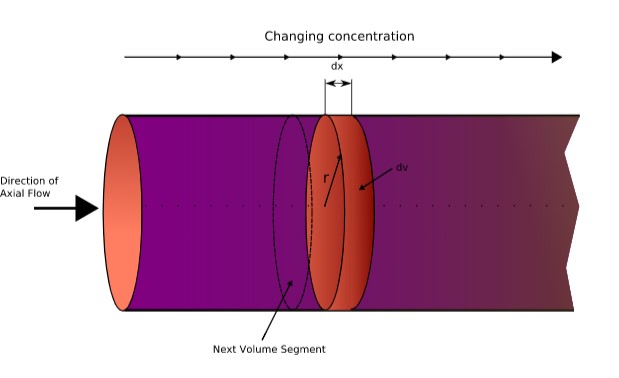 Catalytic Reactors
Driving force for these types of reactors involves heat transfer, mass transfer, and catalysts. Applications include Chemical Synthesis, Polymerization, Hydrogen Cracking, etc. Common classification of these reactors decided by movement pattern of catalysts as given below;
Fixed Bed
Trickle Bed
Fluidized Bed
Fixed Bed Reactors
Fixed Bed of catalyst used to carry out heterogeneous catalyzed gas phase reactions. They can build on single or multiple tubes as per requirement. Two types of reactors in Fixed bed category commonly include Packed bed and Multitube reactors.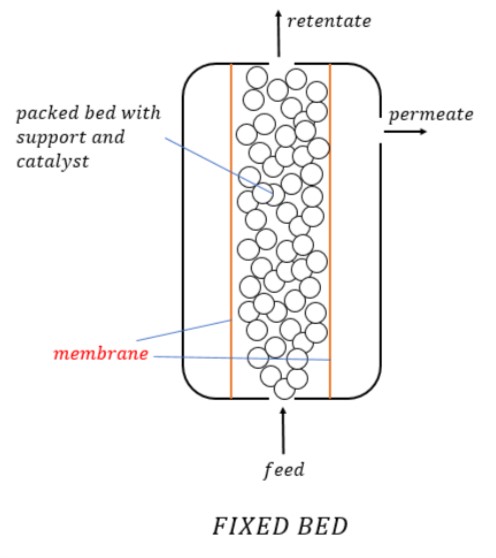 Trickle Bed Reactors
Used most commonly for hydrogenation reaction, trickle bed reactors have solid phase as catalyst carrying out gas-liquid reactions. It introduces liquid reactants from top and flows downward contacting solid catalyst bed while it introduces gas reactants from cross current direction for better contact surface area.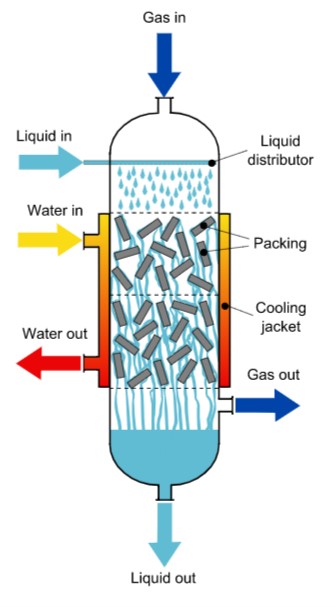 Fluidized Bed Reactors
A bed of solid particles supported with a pull of gas or liquid flowing in an upward direction at velocity, such that the solid bed behaves as fluid. This phenomenon known as Fluidized Bed. Reactor used for this known as Fluidized Bed Reactor.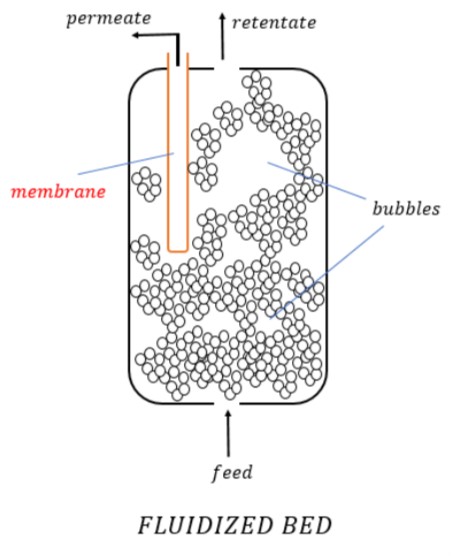 This was an overall picture of fundamental classification of reactors. However, there are more classification of reactor such as
Pharmaceutical Classification
Pharmaceutical or healthcare related industries have ordered types of reactors based on material of construction and process of interest specifically;
Stainless Steel Reactors
Glass Lined Reactors
Application and selection of these types of reactors depends on the process in scope. Chemically, three types of processes exist;
Acidic (Appropriate to use Glass Lined Reactors)
Alkaline (Appropriate to use Stainless Steel Reactors)
Neutral (Appropriate to use Stainless Steel Reactors)
Acidic process means the substance has a pH value less than 7. Alkaline greater than 7. While pH value of 7 shows neutral.
Stainless Steel Reactors (SSR)
Pharmaceutical and Biotechnological products have different safety requirements. Biotech product manufacturing follows more stringent requirements than bulk drugs. According to this, there are two common types of reactors based on the material alloy configuration, i.e. SS304 and SS316. You can get more information in ASTM guidelines for this, though we'll see it in short way.
SS304 contains approx. 18% chromium and 8% nickel while 316 contains 16% chromium, 10% nickel and 2% molybdenum. This 2% molybdenum helps it to survive in corrosion promoting environment. Hence, SS316 being more advance than SS304. However, visible differentiation is not possible among these two. Therefore, we require material test report from the vendor or tester for concluding it as SS316L.
Also, if carbon is a problem, preference given to SS304L or SS316L. In this, L stands for low carbon content. Regular 304 or 316 contains ~0.09% carbon, while L version has around 0.03% carbon. Carbon also contributes to corrosion during very high temperatures operations.
Bottom-line, SSR are more suitable for neutral or alkaline process operations. Though sometimes, weak acids like acetic acid can satisfactorily process in SS316L with a pH value as low as 3 because of less corrosion impact than other strong acids.
Glass Lined Reactors (GLR)
When dealing with strong acids like Nitric, Sulphuric, Hydrochloric or Phosphoric acids, stainless steel reactors are non-sustainable and hence can corrode. To avoid that, the reactors with glass lining installed as thick as 0.2mm, as glass can sustain acids. Glass offers complete protection against strong acids preventing wear and tear along with time when handled carefully.
Glass Lined Reactors are not suitable for alkaline operations because of borosilicate commonly used in glass, which reacts with high pH solutions. Alkalis are more corrosive than acids, specially at elevated temperatures. This may cause cracks in glass, which is undesired. Though, GLRs are more sustainable till pH value of 8.5 i.e. weak bases.
Stainless Steel Reactors possess better heat transfer effect because of enhanced thermal conductivity. Apart from this limitation, GLRs have restricted operation at high pressures. Despite easy to clean, lightweight, cost effective and corrosion resistance, the GLRs have delicate structure and components which require careful handling.
GLRs seen in various colors according to their suitable purpose such as Blue, Light Blue, Green, White. Characteristics of each color in short.
Blue: Higher thermal conductivity, wide range of pH acceptance
Light Blue: Highly resistant to alkalis, easy for visual observation
Green: Suitable to operate under high temperatures up to 300ºC
White: Easy visual observations in colourful chemical reactions like photochemical.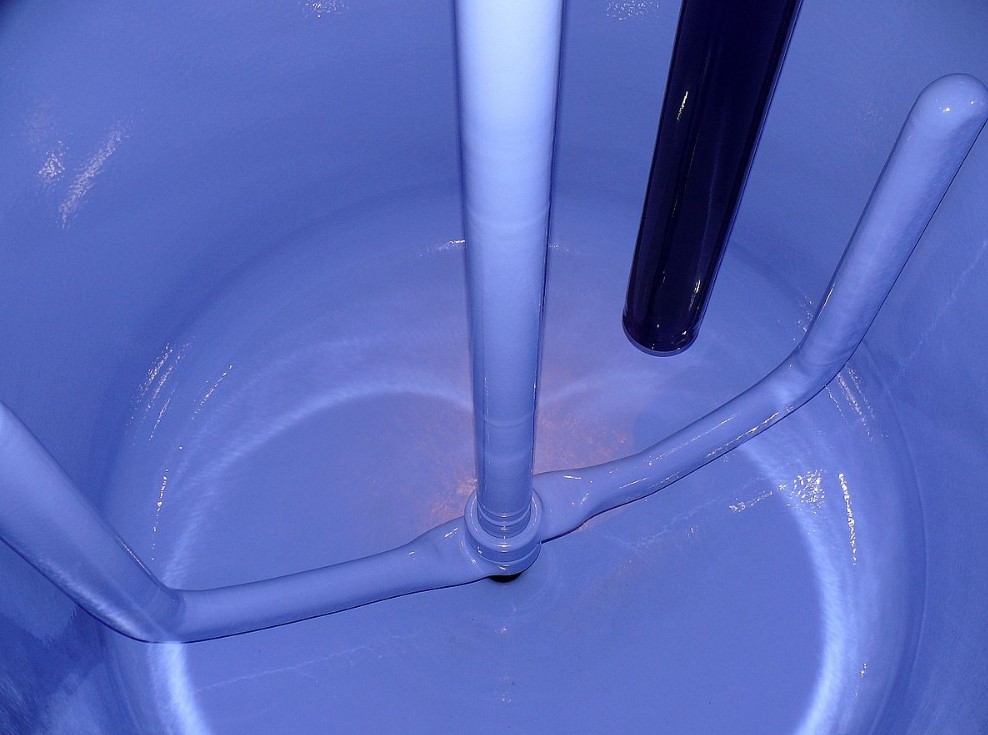 Above all, these types of reactors (SSR and GLR) require different specialized instruments according to their material of construction like agitators, baffles, temperature and pH probes valves, man-hole etc. as per process suitability.
The types of reactors for chemical and pharmaceutical applications described above were fundamental and explained for simple information.
SSR and GLR: FAQs
What is SSR reactor?
Process vessel or reactor having material of construction as Stainless Steel, either SS316L or SS304 for product contact parts. SSR are more suitable for neutral or alkaline process operations. Though sometimes, weak acids like acetic acid can satisfactorily process in SS316L with a pH value as low as 3 due to less corrosion impact than other strong acids.
What is GLR reactor?
Reactors made up from glass having borosilicate as a major component to handle acidic reactions known as Glass Lined Reactors. "Lined" word shows the application of glass lining inside the stainless steel reactor to handle strong acids. These are not suitable to handle highly corrosive alkalies.
Why is the glass lined reactor Blue?
Composition of cobalt in glass causes it to produce blue color. Blue color exhibits higher thermal conductivity and wide range of pH acceptance. To read more, please refer above article for the purpose or application of color differentiation within the Glass Lined Reactors.
Read out our other trending articles: